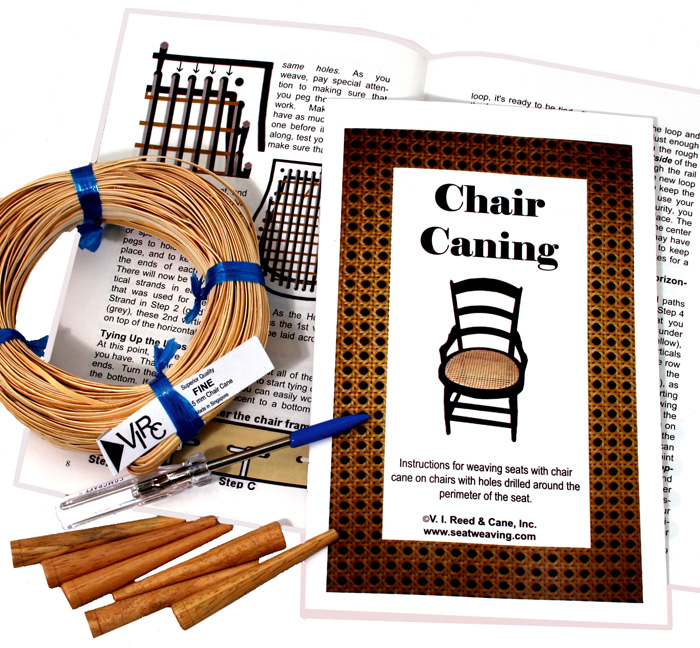 Chair Cane Kits - This product is for chairs that have holes around the perimeter of the seat. We have 6 different sizes of chair cane kits.
To determine which size is right for your chair, measure the diameter of the chair holes, and measure the distance between the holes, center to center.
Then select the size that matches your chair from the kits below.
These kits contain enough chair cane for a woven seat that is 12 x 12". If your seat is larger, order 1 chair cane kit and 1 coil of 270' in the same size cane.

If your chair has a GROOVE around the perimeter, and does NOT have holes drilled in the chair frame, you need to use pre-woven cane webbing.

Remember that if you're not sure what size, or what product, you need,
please return to our main site and the Choosing Your Supplies page at www.seatweaving.org for complete information on selecting your materials.