Chair Caning
Chair caning is best described as hand caning where you weave individual chair cane strands through holes drilled in the frame. Cane Webbing is the chair cane that involves gluing a pre-woven piece of machine woven chair cane into a chair that has a groove around the perimeter.
Our chair caning booklets, instructions and supplies will make your chair caning restoration project a success.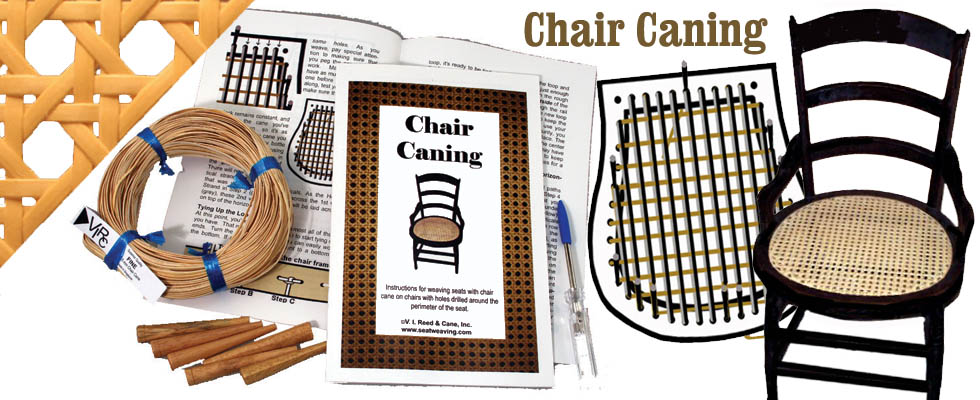 Our chart and your measurements make it easy to select the correct size chair caning for your project.  First, measure:
the diameter of the drilled holes
the distance from center to center of the drilled holes
Match those two numbers in the table below.
cane

width

diameter of

drilled hole

drilled hole "distance apart"

Measure "center to center"

of drilled holes.

Super Fine

2 mm

1/8″

3/8″

Fine Fine

2.25 mm

3/16″

1/2″

Fine

2.50 mm

3/16″

9/16″

Narrow Medium

2.75 mm

1/4″

5/8″

Medium

3.00 mm

1/4″

3/4″

Common

3.50 mm

5/16″

7/8″
We have chair caning in several sizes:
super fine, 2 mm
fine fine, 2.25 mm
fine, 2.50 mm
narrow medium, 2.75 mm
medium, 3 mm
common, 3.5 mm